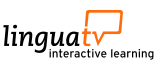 Learning languages with LinguaTV is quick, easy and efficient. LinguaTV provides you with many interesting learning videos and a worldwide language learning community.
LinguaTV was formed in 2006 by Sandra Gasber and Philip Gienandt, in order to make a new and fascinating idea come true: The combination of learning videos and a worldwide community for learning languages. A simple, but successful concept, implemented in cooperation with experienced language trainers, media instructors, internet specialists, filmmakers and actors.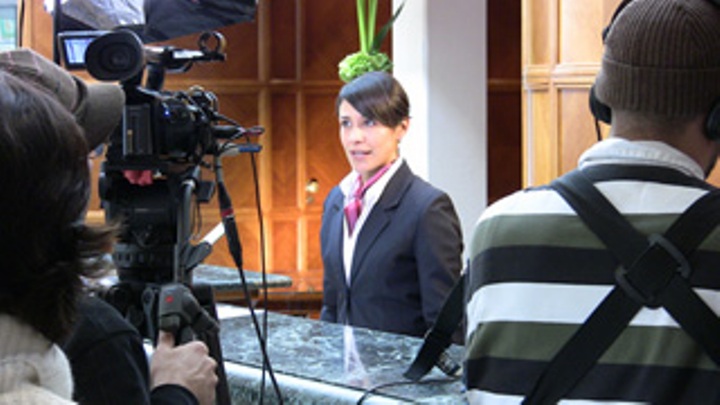 The result is a series of professionally produced training videos, which show in authentic situations how native speakers use each particular language. With realistic dialogues the viewer can learn vocabulary which is above all relevant to real life, as well as the correct pronunciation. Participants can choose between the everyday scenes and interactive exercises such as quizzes, crosswords and many other learning games. The analysis of the individual's learning level shows each user his own learning progress and gives special recommendations.
With this concept, LinguaTV has won a number of international prizes in a very short space of time: the Comenius EduMedia Award 2010 for its "outstanding educational multimedia product" and the World Summit Award 2009, awarded by the United Nations (UNESCO) for the worldwide best electronic content in the category "e-learning and education". LinguaTV won this prize competing against 20,000 companies from across the globe. In addition, LinguaTV won the German Prize for Internet Television (IPTV Award 2008) and received the distinction "Highly Commended" from the 76-person jury of the European MEDEA Awards.
Numerous highly renowned education establishments and companies are already convinced by the quality of LinguaTV's content and by the efficiency of its training methods. Leading language schools are also starting to use LinguaTV's multimedia content in their classroom teaching. Amongst LinguaTV's clients and partners are, for example, Ernst Klett Publishers, Cornelsen Publishers, the German Chamber of Commerce, the German Hotel and Guest House Association (DEHOGA Berlin), the hotel chain Intercontinental, and more. Furthermore, LinguaTV is used by private customers from over 170 countries – from Argentina to Zimbabwe.
See for yourself: Register here, to test LinguaTV for free and without having to commit to anything. Learning languages is fast and easy!
More information about LinguaTV, or press materials, can be found here.